About Readers Books Club
A reader lives a thousand lives before he dies. The man who never reads lives only one.
---
George R.R. Martin, A Dance with Dragons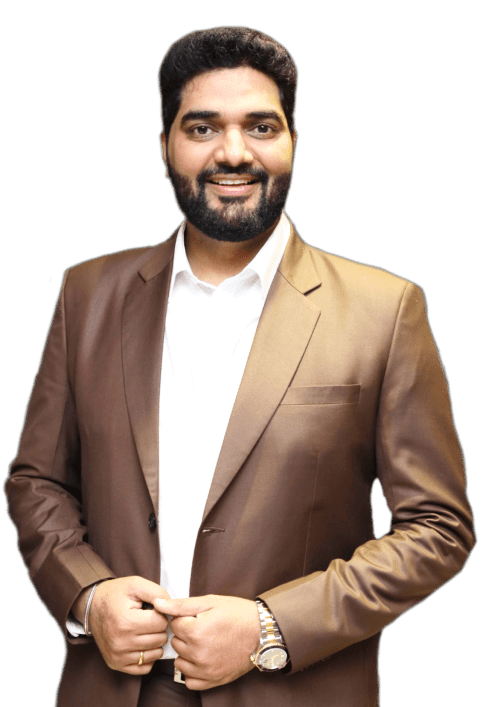 This was my moment of realization when sometime in 2017 I felt bored & meaningless and thought to jolt the boat, I was in, at that time.
I was trudging a corporate job at Barcadi India (IT Head) but somehow my calling was abuzz with alarms every morning. I could not relate much as my life was in auto-pilot mode with full of distractions.
There it all started – those inconvenience nights of regretful discussions with self – loads of remorse and a collage of what ifs!
But, as with everybody else, I woke up late in the mornings and wore that coat of convenience and put my life in auto-pilot mode and swayed to the dance of the life.
The weekends came in handy when I did not wear the daily coats, and in the pajamas, I started searching for the true purpose of my existence.
Books were my friends but definitely not close by any means at that time. I thought to gel more with them and there I was reading the book but hardly finishing them due to the auto-pilot life I was leading !
I felt bad but as it often happens and people say "Raat Gayi Baat Gayi" – I developed a thick skin for such feelings.
But, somehow, one day I sat and finished a book that I could not earlier. You know what, I felt so relieved, refreshed, and rejoiced. I felt as if I achieved in life a prize long due on me. Basically, got the KICK !
The leanings from that book I could not hold and shared with my close friends and astonishingly, they could relate to the happenings in their lives.
Things did not stop there. These close friends asked for more. Initially, I thought they were having a great time with the goat but some called personally and expressed their gratitude in private as they could use the learnings and relieve themselves of their struggles in their lives. To say the least, they got some help and genuinely asked for help.
This really moved something inside and to cut the long story short, Readers Books Club was founded in January of 2019 with that thought to bring out the knowledge out of the books and help those who are simply living their lives in an auto-pilot mode and missing all the great things these books are to offer.
A little more about me
Following my inner voice, I blended my 15 years of corporate experience and learnings from reading in my videos. As a result and blessings of God and subscribers, I have earned the sobriquet the best coach in training many people in the exceptional fields of Law of Attraction, Sales, Leadership, and Neuro-Linguistic Programming (NLP).
As of today, I operate five YouTube Channels and through these pipelines, I have carved my name in the YouTube world and you being here and reading this is an apt proof of the same.
It really feels great when I hear from my audience that I have made YouTube a top learning platform that mostly harbors videos that add not much value in lives.
I am humbled by the YouTube family support of 1.86 million subscribers and all credits to this incredible family who has given the videos made exclusively for them a whooping 115+ million views.
My Endeavour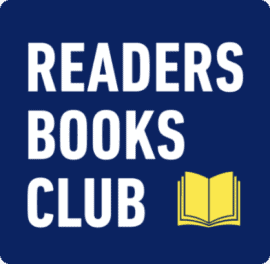 The Readers Books Club has answers to all your habit needs, self-improvement, management lessons, motivation, psychology, communication and what not – you name it and they have it beautifully covered just to suit your way and taste.
It's not that there is a lack of book channels on YouTube and with each passing day many such channels mushroom on this great platform. But the following points very sincerely take the Readers Books Club to the top and enable it to take the top notch where hardly any other channel would reach in the near future:
Dedication to quality books
Personally, I myself read like a bear and mostly eat, drink, laugh with books. I can vouch on these books and the key lessons we can learn from these books. I solemnly believe that a reader lives a thousand lives and experiences it on a daily basis.
I consider myself a student in the books' University and take the lessons and then assimilate the best ones and then spread the words of wisdom in this busy world. Being an ardent believer in the Law of Attraction, I have devised so many methods and techniques that I share with my audience and the same has been rightly compiled in the comments on the videos.
No compromise on the quality of the content
Almost every video summary of the book has this declaration that the video may be bigger in length as there has been no compromise on the quality of the content. So you see the intent of the Readers Books Club is quite clear.
It's said that if you have the clarity, you will always stand apart and unique and people will always support you. The mission of the Readers Books Club is quite clear and that makes this channel the best that YouTube has to offer in the learning section.
If you go and buy any quality book, it will cost you dearly and you may not prefer to buy. Even if you can afford the book, you hardly can afford to allocate the time needed to study it and take the hidden learnings and that too, in implementable form. The Readers Books Club does this same thing even without making you feel that hard work which is involved in this treasure mining out of the quality books.
Isn't it we all think that there be always someone who can work for us and tell us the key learnings similar to going to a restaurant and ordering your favourite delicacy without worrying of the hassles it involves?
That is Readers Books Club doing for all of you and that too in a way people want to take it – the same taste and fervour. It would be apt to say that Readers Books Club serves people the food who love the home food in the same manner as the food is served to them in their homes.
So, you see the connect this channel creates is natural and in the flow and vibration of what an ordinary person would like to hear and learn from.
State of the art videos
One may wonder what is the true meaning of CONSISTENCY and DISCIPLINE. Do not look far when you can just land on the YouTube page of "Readers Books Club" with just a few clicks.
As the famous Hollywood actor Denzel Washington points out – DISCIPLINE is that which got you started in the first place and CONSISTENCY is the daily grinding that takes you inch by inch, closer to the goal for which you started in the first place using the tenets of DISCIPLINE.
I have tried taking the learnings from Denzel Washington's speech to another level and one can truly perceive it in the growth of Readers Books Club. As a child grows through the mistakes, the channel has its own share of learnings.
From humble beginnings, the channel has indeed improved on the quality of videos – be it the animation, audio, visuals or anything – the channel has nailed it all.
The channel has received so many comments from its subscribers stating that the videos are so much in tune with the audio that the listener gets spell bound to the voice and deep dive in the video assuming himself the actor in the video. It provides a genuine experience and what is experienced at such a deep level gets absorbed and assimilated in the entire body touching the ultimate soul.
Life Motto
Readers Books Club envelops videos spanning many areas of life improvement and is daily growing in numbers and quelling the quality and knowledgeable thirst of this great nation and beyond.
This channel has impacted so many countless lives through the messages encoded in the videos made that even the lay man can understand and implement right away and it is visible in the sky that soon Readers Books Club name would be a household name where parents would motivate and inspire their children to pay daily visits to this club in order to learn something new each day.
It is my endeavour to add more and more video summaries of the book and one day if you name any book, there are absolutely high chances that the channel would house a very beautiful and amazing summary – already made and kept for your learning and growth.
Even, if the channel does not have the summary ready made, the channel is so agile and dynamic that it is hardly a matter of few days that the summary will be made with all the learnings and you can bask in the glory of that book's learning and forge ahead with those key learnings in whatever be your niche.
What are you waiting for?
Through books, the aim is to help people realize their worth and achieve everything they desire with the help of optimism and the right attitude. Readers Books Club treat its audience as a part of its journey, without whom everything will be meaningless.
So what are you waiting for? Subscribe the Readers Books Club, hold the key to your bright future and master your life by breaking the inertia.
You can also connect with me personally at LinkedIn & Instagram.
Kuntal wadhwa
I came across a quote by Lloyd Alexander which said "My concern is how we learn to be genuine human beings" and found this quote in you, Amit. Due to some unpleasant life experiences, I had lost faith in people and considered them all fake. However, after interacting with you, I realized the importance of being genuine. You showed me light and helped rekindle my genuine self. Thanks for rekindling the candle of authenticity.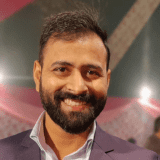 Shubhojeet Ghosh
I was searching for public speaking courses, but was terrified by the prices. Then, I stumbled upon Amit's free course on the subject, and it was a gold mine. I highly recommend checking out his courses on his YouTube channel, Readers Books Club. It takes a big heart to offer such valuable resources for free. Thank you, Amit, for thinking of people like me. You have a lifelong fan here!
Ashu Lata
I've encountered people with small followings who try to bring others down before lifting them up. However, when I met Amit, he immediately made me feel like a winner. He didn't let my bad lucks get me down and instead made me feel grateful for my life. I feel fortunate to know him because he helps me see the positives in myself despite my flaws. Amit, you truly are a gem.
Krati Saxena
I can't help but be in awe of Amit sir's knowledge and expertise. He's like a walking library, always ready to help and offer solutions to any problem you throw at him. His passion for learning and sharing his knowledge is truly inspiring. Every time I talk to him, I learn something new. I feel incredibly blessed to have him as a mentor. Thank you, Amit sir, for being such a great source of wisdom.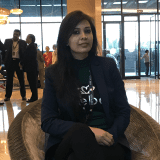 Rashmi Raj
Life was getting really tough and I longed for MAGIC. So registered for Amit's MAGIC event in January 2023. In the event, interacted with him during lunch and his command on Law of Attraction really impressed me. He suggested I question my thought process and construct anew one. I had attended workshops in the past, but his answers were unique and personalized. I look forward to more one-on-one conversations with him to unlock abundance blocks.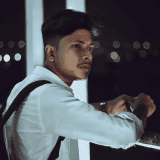 Aftab Musrraf
When life hits you badly, you don't find happiness in anything. I was like that, a body without soul or meaning but then I met Amit and I was like "Smile as often as possible". A person with a magical personality and a genuine smile. A few minutes of interaction with him changed me. Now I smile, I sing, I celebrate, I win, I love, I just lead life as it is meant to be
Anjali Singh
I used to think books were a waste of money, preferring dinners or shopping. But now, I can't get enough of them, and all thanks to Amit sir. He's like a walking library. His ability to suggest the perfect book for any situation is impressive, and it feels like magic when he recommends a book that speaks to my life. Thanks to his recommendations, I've become a better person. Kudos to you, Amit!
Divya Prakash
I was skeptical about the Law of Attraction until a friend introduced me to Amit's videos, which convinced me of their validity. Amit is an authority on the subject and one can easily compare him to the Indian male version of Rhonda Byrne. I express my gratitude towards Amit for transforming my beliefs and equipping me with the tools of the Law of Attraction.