1 on 1 Coaching – Customized Solution For
Unlocking Your True Potential
Looking for help in areas of Law of Attraction, Life Coaching, Stress Management, Public Speaking Mastery, Productivity Hacks, Personality Development, Relationship Goals Mastery, Business Growth Consulting, etc? Enroll for One to One Coaching. Fill out the form for more details. NOW !!!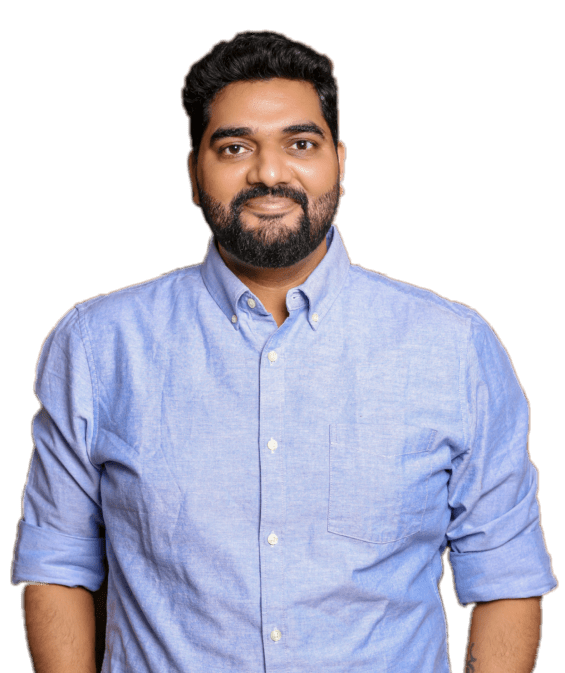 So, You Are Here ! ! !
Want to hear a story? Aren't we all like them in our hearts?
We all love them actually – some sweet, some sour – but always full of taste and flavors!
So, here is the one for you.
Not very long time ago, there lived was a person called "LIFE". LIFE was very joyful and had penchant for the best this Universe has to offer! LIFE has the zeal to live and lived with chanting the slogan of YOLO – You Only LIVE ONCE !
But, one fine day, LIFE met another friend named "FEAR" ! And, after that LIFE changed completely – forgot to laugh, live, dance, humor, smile – everything that LIFE was known for !
….. I will leave the story here and look up in your eyes and dare to ask you:
HAS YOUR "LIFE" MET WITH "FEAR" ???
Daag

Questions Aache Hai! ! !

Few years back, I read a book by Allan Pease aptly named "Questions Are the Answers" and was intrigued by the key learnings of this wonderful book.

Questions are in fact a great way to lit a lamp deep inside our little but powerful brain. So, allow me to lit that fire inside of you!

Let me ask you some questions as food for thought!
Life has slightly strayed away from the path, and feeling lost?
Feel the lack of development is cursing your life?
Stuck somewhere – relationship, career, job, etc.?
Want to understand if the Law of Attraction will ever work for you?
Are you shy enough to open yourself in public?
Under-confident is a damn good word to describe your current level of confidence?
Barometer of life indicating pressure and stress is about to burst?
Does the word "Introvert" rings the bells right in your ears?
You felt your issue is personal and need to talk to in private?
Others' opinion of your problems makes you very insecure?
Feeling quite insecure and no body to talk to?
Lack REAL friends? Or, have a lot of FAKE friends?
You think you need a customized solution to your life issues?
Do relationship woes trouble you?
Difficulty in taking decisions covering various walks like career, life, growth, thoughts?
You Are Not Alone !
If the answer to any one of these is what you are looking for, then let me congratulate you and affirm you that you have come to the right place and your worries end here. And, trust me – YOU ARE NOT ALONE IN THIS MY FRIEND ! ! !
Intrigued and interested?
Keep reading !
SERIOUSLY, WHAT IS THIS ONE-TO-ONE COACHING?
One-to-one coaching is a personalized approach to coaching where a coach works directly with an individual to help him/her answer some of the life's toughest questions (some of these you just saw above) and achieve his/her specific goals.
In this type of coaching, the coach and the individual have a one-on-one relationship where the coach provides support, guidance, and feedback to help the individual overcome challenges, develop new skills, and reach their desired outcomes and ultimately lead a blissful life.
One-to-one coaching is mostly tailored to the individual needs, and may focus on areas spanning personal development, career advancement, or health and mental wellness.
It is typically conducted through a series of one-on-one sessions either in person, over the phone, or online. The coach may use various tools and techniques to help the individual identify his/her strengths and weaknesses, set goals, and develop strategies to overcome obstacles and achieve success.
WHY AMIT KUMARR ???
Sometimes, life really surprises us and leaves us in the middle of no where ! You keep looking, but to your surprise the very people on whom you counted can be seen no where!
This is what I felt few years back, precisely in 2017, when I had to take certain hard decisions spanning my life, career, family – almost all aspects on my life.
My life boat was ransacked by time and of course few very close people. I felt lost, broken and life had no meaning and all I could see the Usha fan in my bed room!
Yes, you are not alone in feeling this ! So take a deep breathe and hold my hands !
So, did it end just like that or I made some moves?
Only thing in this Universe is constant is CHANGE ! Nothing happens unless you change !
This was my life quote then. I pondered over it and took responsibility for my life into my own hands – to transform it – catapult it on the path of light from the dark and gloom it was enveloped into.
Read a lot of books – literally thousands – discussed with like-minded people – visited places including religious ones – got confused – but did not held my feet trudging !
Just like Buddha, my time came for enlightenment and I could pull myself out of that darkness – literally ! Just like a child is pulled out of of the bed in the morning and uniformed, I did the same to myself !
At that moment my single thought was:
WHO, IF NOT ME?
BEEN THERE, DONE THAT
Long short cut short, here I am, as your coach ! To share the learnings of years so that you don't have those sleepless years, YES – you heard it right ! years of restless, rough, and reckless thoughts and seeing that Usha fan (I still have it :P) and thinking the unthinkable along with my close friend FEAR !
WIIFM – "WHAT'S IN IT FOR ME?" – "MERE LIYE KYA?"
My personal guidance will ensure that you have the following:
Access to me and my personal experiences; and a special bonding between you and me!
Answers to some of the toughest questions which are haunting you
The questions that I threw at the beginning of this reading
Make your friend LIFE lively
Tell you the secrets of Law of Attraction and how it can work for you
How you can make it big in life
Shape up to the desired dreamt PERSONALITY
Some life hacks
Relationships: keys to stronger and healthier ones
And, much more !
As I said, this coaching will be tailored all according to you! Fully customized ! Just like your "Shadi ka Suit" ? !
So, just like that shampoo advertisement – ALL CLEAR?
MY BEST FRIEND "FEAR" IS HERE ! ! !
Sab ke sath hota hai bhai and happens all the time. Fikar not ! I am here just for you !
Still thinking? Socho mat bharo ! Definitely not my "MANG" but the form down below and aur baatein karte hai sirf aur sirf aapke baare mein.
The Universe Loves the Speed of Implementation!
To shuru ho jao !
Lets rock and roll !