Chapter 1: Aim to understand yourself & others
What do you think is the most exciting thing in your professional life?
And in your personal life, what excites you the most now?
If money wasn't an issue, would you be doing something different?
Five years from now, what would you ideally like to be doing?
Do you have a favourite charity organization? Why do you choose them?
Who is a role model to you, and why?
Who in your life has been significantly influential to you?
What do you think your favourite teacher would say about you?
Chapter 2: Focus on meeting the right people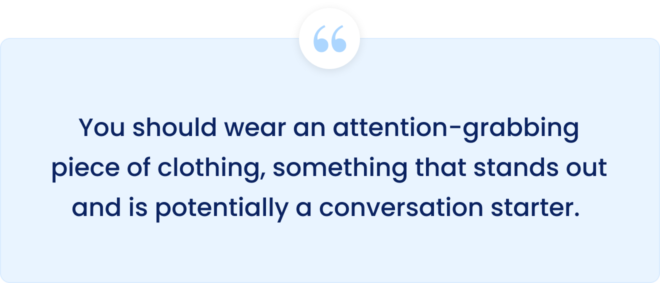 Start by creating a profile. Detail all the schools you attended, the education you received, organizations you worked for, and groups you've been a member of.
It's important not to leave anything out; the more on your profile, the more likely you are to connect with people who have something in common with you.
Instantly connect with people you work with or attended school with. This will immediately improve your second-degree connection ability.
If there's someone you'd particularly like to meet, search for them on LinkedIn and find a mutual connection. Ask the mutual connection to introduce you, and hopefully, you can set up a meeting.
Establish your advisory board
Chapter 3: Learn how to read other people
Pay attention to people's facial expressions, little smiles or frowns, raised eyebrows or crinkled foreheads.
Does their posture change? Consider their body movements and whether they look comfortable or not.
Often people talk with their hands, pay attention to waves, and point and animated speaking.
Maintain eye contact throughout and see if they also do.
Pay attention to the physical space you are both consuming. Are you close or distant? Space can communicate signs of intimacy, closeness or anger and distance.
Also, remember to pay attention to how someone is talking, listen to their voice, does it change, and what it communicates.
Use mirrors as a tool to improve your connections with people. But again, you must be doing this authentically. You can't simply repeat back what you've heard while seeming insincere. The key to making mirroring work is actually to care. "People, in general, don't want advice even when they ask for it. They just want to feel heard. As you practice and get good at mirroring, you will help people feel heard, and they will love you for it."
Chapter 4: Learn how to connect with people
Chapter 5: Focus on influencing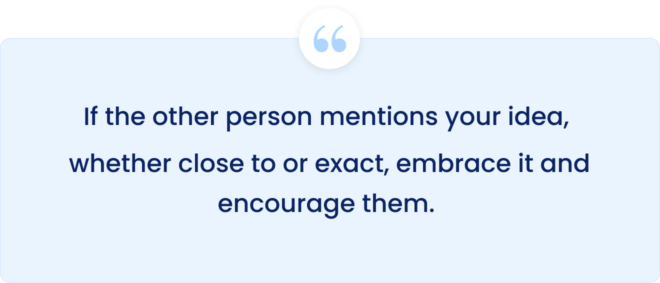 Don't use the phrase 'I have an idea' – never use the word "I."
Instead, you should subtly push the other person toward your idea and the results. Don't be explicit; let them fill in the gaps.
You could try explaining the opposite of what you are after. Identify the issues of this option, and hopefully, the other person will find your idea as the solution.
If the other person mentions your idea, whether close to or exact, embrace it and encourage them.
You can suggest alterations to their idea when it's not what you wanted. Suggest that their idea was a great starting point, but have they considered a few ways to improve it?
Chapter 6: Changing minds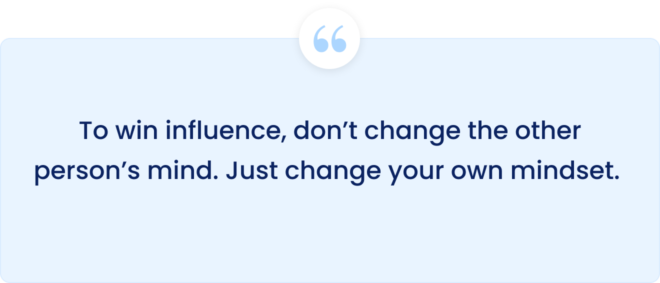 Examine your calendar for the last 3-4 weeks. Identify the time you spent with different people. Ask yourself if you are happy with how your time was prioritised.
Aim to limit the less critical tasks and conversations so that you can focus on important ones. Develop a system that works for you.
Regularly check in with the essential people in your life, the ones you would like to spend more time with.
Continue this for a month, then review the system.
Re-visit the people you wanted to spend more time with, did you?
Assess your system. Is it working? Are you prioritising your time to be spent with the right people?
Chapter 7: Be a teacher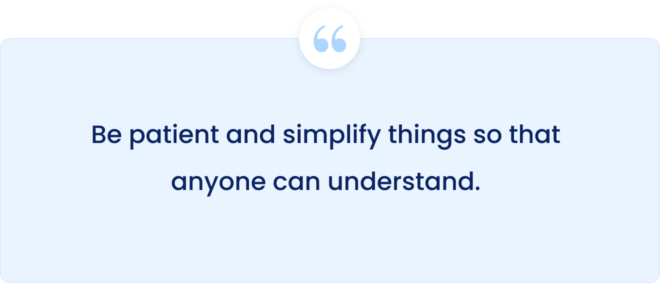 Identify a few who report directly to you if you are a manager. (If you aren't a manager, identify a few people you influence in one way or another).
Remember a few of your favourite school teachers. How did their teaching benefit you, and how did they affect your performance?
Reflect on your notes and establish ways to be a better manager/influencer by taking on some of your favourite teachers' qualities.
Chapter 8: Be a leader
Identifying and communicating the vision for your team.
Ensuring that the right people are in the right roles within the team.
Ensuring that there is enough money and resources to reach the desired goals.
As a leader, it's essential to be transparent. Although a difficult task, you need to be the one to deliver bad news. This goes for your professional and personal life. Practice being as honest and transparent with people as possible. When delivering bad news, be transparent, straight to the point and remain positive where possible. Establishing this transparency with family and colleagues will help build trust and deepen relationships.
Today, anyone can be a leader, whether the group you're leading is your company, team, department, or family. You can be a leader even if you have no official leadership role and are simply setting a good example for the people around you. And you can develop many leaders on your team as well.
Chapter 9: Learn how to resolve conflict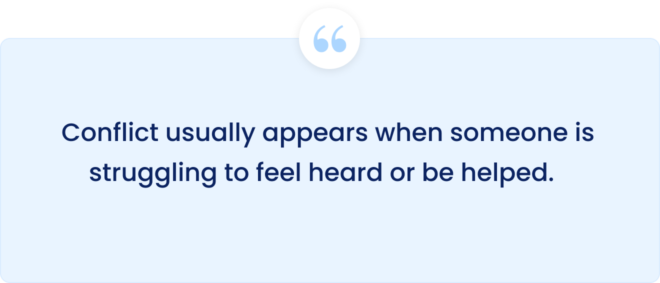 Chapter 10: Be inspirational
Don't deliver a critique in front of other people. Don't try to shame someone.
Have a one-on-one discussion.
Consider the praise sandwich; start with a compliment, then a criticism and round it up with another compliment.
Rather than just identifying issues, suggest positive solutions.
Chapter 11: Keep people happy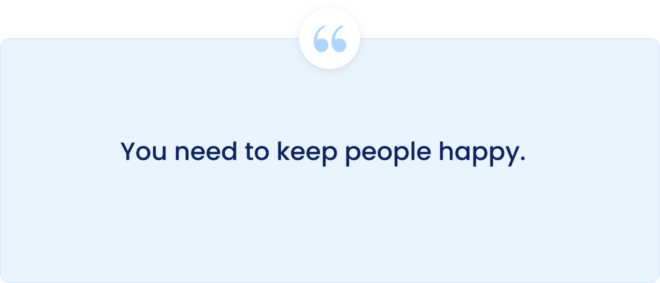 The Art of People Book Review
One of the things that stood out to me about this book was Kerpen's emphasis on the importance of listening. He makes a compelling case for why active listening is crucial to building trust and understanding with others, and provides readers with practical tips for improving their listening skills.
Another strength of "The Art of People" is its focus on empathy. Kerpen stresses the importance of putting oneself in others' shoes and understanding their perspectives, which can lead to more effective communication and better relationships.
Overall, I found "The Art of People" to be a well-written and insightful book that is worth reading for anyone who wants to improve their interpersonal skills. Kerpen's advice is practical and actionable, and his writing is engaging and easy to follow. If you're looking for a book that can help you build stronger relationships and improve your communication skills, then "The Art of People" is definitely worth checking out.