Do you feel anxious about money? Are you even unsure whether you are worthy of money or not? Do you want to cure your financial well-being but somehow are not able to remove the abundance blocks which are not enabling you to enter sound financial health?
If this sounds like you, we are here with a brand new summary that answers many of these for you to clear those abundance blocks.
Warning
Before starting this summary, I want to give you a warning. It is possible that after reading this summary, you will never have a shortage of money. You will have a flow of money in every way. And it will also happen that with that money you will be able to live the same life as you always saw in your dreams. But for this, you have to read this summary very carefully.
And the techniques mentioned in it will have to be implemented in life. Because after reading this book, millions of people have completely changed their financial life. You can also do it.
Today we are going to talk about the book "The Map to Abundance: The No Exceptions Guide to Creating Money, Success, and Bliss," which is written by Boni Lonnsburry. In this book, the author teaches us how to transform our financial reality. The author creates a map of abundance that will help us to take our innate creative abilities to the next level.
Fully aware, completely at the level of our fingers, where money flows like water and happiness becomes an everyday reality. We already have the power to create anything. The author says we are not an exception. If you can think and feel, you can learn to work with energy to create abundance. With the book, you will be able to achieve that abundant life that you want to live.
The book was published on October 5, 2017, and has inspired a lot of people till now. Author Boni Lonsburry is a writer, blogger, speaker, and specialist in "conscious creation." By applying the "Law of Attraction" in the book, she has transformed poverty, loneliness, and despair into abundance, love, and joy.
She started a company with an investment of $50 and grew it into a $5 million company. The author teaches us to achieve all that we want to achieve in our life with these qualities.
To better understand the book, we are going to discuss the book in 7 different chapters. So let's get started.
Chapter 1: You never need to worry about money again
Sanaya Roman says – "When you are in touch with the essence of your desire, you can achieve it in a number of ways. If you don't focus on something specific to bring about what you want, the Universe can actually begin to bring abundance to you in many ways."
The author says that in the beginning, she also found it very strange not to worry about money because her house was broken, and she had more debt to pay.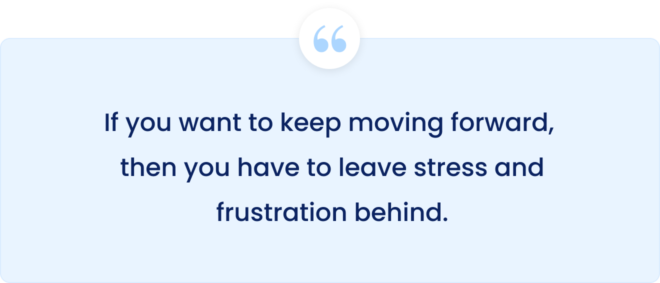 But she made so much money that now she has more than she expected. The author says that if you want to keep moving forward, then you have to leave stress and frustration behind; she tells us some such ways by which we will not have to worry about money by achieving abundance.
The author himself was born into a poor family, and she had faced horrible situations. When she was thirty, she learned about the Law of Attraction, which significantly changed her life. We often feel that if we keep working hard and work hard, in which we forget our relationships, family, time, and health, then we can become rich.
But knowing about the Law of Attraction can change your thinking. You will understand how you can achieve abundance with good health by doing your favorite work and living with your loved ones. This will be your abundance in the true sense because you will be doing your famous work by staying with your loved ones. And with good health, you'll be thankful for the life you should be living.
We create our own reality; if you have canceled your universal order before, don't worry. It happens to everyone in the beginning. In this book, the author teaches us how we can achieve our echo and our abundance to the fullest by persevering.
Step 1: Be happy, be thankful, and feel "As you have"
It's not just the time when you focus on your dreams that matters in conscious creation. You are putting energy into something or the other every day. If you can be happy every day for a more extended period of time, then this method will go a long way in supporting your own abundance of expressions. And if you add to the already existing abundance of happiness, then you double this effect.
To triple, you have to realize that you already have the abundance you are looking for. Positivity is as powerful as we are. But you do not have to do all this alone because there are some people who are more powerful than you, so ask for help from such people.
Step 2: Ask for help
There are many people in your life and in this world who are ready to help you. People trust you more than you have ever trusted yourself. They are always prepared to help you create abundance in your life. But there are two small rules that you must apply at every level of existence in this world:
Rule #1: If you want the help of your unseen friends, then you have to ask. If you ask, they will help you. They will do everything in their power for you to ensure your wishes so that you will be able to achieve the objective of your happiness and your soul in the best possible way here on earth.
Rule #2: No one else – not even God – will do your work for you. An unseen friend of yours will not give you your abundance by filling a silver platter. Because they love you very much, but if you ask them for help, they will come forward, and they will help you.
You have come to earth to learn, and they will not take it away from you, no matter how much your inner self pleads with them. Then they will help you, and they will perform a miracle or two.
To change abundance, you have to remember some more things:
Conscious Creation is not complex; everyone can do it; we are born with the ability to improve our lives, and no one can stop us from doing so. If you are aware of your life, then you can create abundance for yourself.
Be Spotless: Challenge yourself to achieve maximum clarity about your thoughts, feelings, and inspirations. If you don't put your all into it, your creations will never reach their full potential, and you'll just end up hurting yourself.
Be Intimate: You have to know yourself better. You will need to be intimate not only with yourself, your emotions, and your desires around abundance, but you will also need to be intimate with money.
Knowledge is Power: The more you know, the more you will be able to create.
Be Honest: You can change your world only when you are ready to see, accept, and deal with your world in reality. In other words, you can fool yourself for a while, but it won't change even a tiny part of your reality.
Keep Patience: When it comes to money, none of us keep patience, but it is essential for you to keep patience to complete the process of abundance.
Be Relentless: You have to be a little stubborn, which means just not giving up will not work; you have to be stubborn to fulfill your dreams. It's normal to fall, but don't stop after that until you've won. If you need help, do get help.
Transform your weaknesses into strength, power, and tenacity. This will completely change you, and you will start loving, honoring, and accepting yourself more than ever before.
Chapter 2: Abundance is your birthright
Mary Manin Morrisey has said, "True abundance is not about accumulating more things; it is about touching that space within us that is connected to the divine source of abundance so that we know what we need at this time."
The author tells that she gave some gifts to her friends about making money and love. Her friends asked which of these we deserve; then the author tells this thing that we all deserve love, money, success, and happiness; it doesn't matter who you are and what you do, you deserve all of them.
We all know that we are created from divinity, so we are divine. If we are divine, then we should be worthy of all things. But still, many people do not consider themselves worthy of them, while the feeling of "I do not deserve" will stop you in the way of achieving abundance.
You don't create success and abundance just because you deserve it. You create success and abundance because you believe you deserve it.
If you want to use your self-created abundance to make the world a better place, don't dream of making money to "fight" the problem. Instead, dream of a solution to the problem. Dream of a world where the problem no longer exists.
The same philosophy applies to family and friends on a smaller scale. You have to replace some negative trust in your family and friends to enable them to achieve their dreams by not always helping them:
I am responsible for myself in every way.
If your friends/family are suffering then you have to suffer with them too.
I cannot live without putting myself in negative emotions such as guilt, shame, and failure.
If I do not give my friends/family what they want, then I am indebted to them.
If I don't help my friends/family, they won't love me.
I prove my worth by helping others.
The author is talking here after turning 18. When you turn 18, it means that you yourself are ready to achieve abundance. You should not help your friends and family too much or take too much help because you become dependent on them forever.
And never try to recognize your potential. That is why it is very important for you to recognize your ability; only then can you achieve abundance in the true sense. You are always influencing the world around you with your echo. Whenever you increase your echo to increase abundance, then you are positively influencing others in your life. There can be no other way. This is how our Universe works. What is good for you is good for the world. So be full for yourself and for others!
Chapter 3: What do you want?
Bashar says, "Abundance is the ability to do what you need to do when you need to do it. It is not a chequebook balance."
No dream about abundance is inherently wrong. It doesn't matter what you want; you can get it. The concept of money is twisted and weighty in the subconscious mind of many people. So first, you have to solve your conscious, subconscious, and unconscious beliefs.
Only then will you be able to achieve abundance. Your belief and desires should be so clear that when you send a message to the Universe, you will get exactly what you want.
When people first learn about conscious creation, many have a tendency to limit their dreams, especially when it comes to money. You should know the exact need for money, and why you need money. Many of us say about money: – "I just want a little money," "I don't need much to be happy," "I just want to be comfortable."
If you also think the same, then this thinking can create many obstacles to achieving your abundance. You have to regain your strength to emerge from it. You will often get scared about the fact that you have to take responsibility for yourself, but you have to emerge from it. Only then will you be able to move forward, and as you grow, your power and influence increase, and that is an amazing thing.
To reduce the fear, align with the correct "selves"
The first step is to calm the fear of your little "selves."
Next is listening and then detaching from your negative selves. Remember, trust is easy to change, so replace all the negative trusts that prevent you from moving forward.
Once you connect with your other selves, it will be easier to get over your fear.
If you always stay in your comfort zone and don't try to dream big, then fear cannot go away. So get out of your comfort zone and dream big.
You don't have to let any kind of doubt get in your way. Show your rightful entitlement to your dreams and tell yourself that I am entitled to achieve abundance.
To learn more about thinking big, please read the summary of "The Magic Of Thinking Big". The link is just down below:
Go ahead in your path with full confidence that no one can stop you from reaching your goal. And remember some things that:
You have to be an inspiration but don't let anyone get away from your goals; that means you don't weaken someone by giving him too much help, but be courageous and encourage him to reach his goals.
Stay away from bad thoughts and move forward with positive thoughts, if you have considered yourself guilty of something, then forgive yourself and move forward.
Creating abundance is a skill but at the same time, it is also an art. You have to be proficient in it. The better you feel about it, the better you can make it.
Chapter 4: Making your "selves" abundant
Polly Berean Berends says, "Sense of worthiness is the most important need of the child."
If you think that you have made your intentions, then you are ready to achieve your abundance, then the author says that you are wrong because this is a very small beginning.
So proceed with the alignment with abundance. Your soul and your highest self is your highest aspect. It helps you move forward and makes you happy. If you are completely confident about making your future, then you are 100% confident of your ability to make the most possible life for you. You have to take some important steps to move ahead with your assignment:
Forgive your past: You have to forgive your past mistakes, wrong decisions, and failures. Meaning all the steps you have taken for which you consider yourself guilty, then forgive them all and believe in yourself that I am powerful, am divine, and can achieve success. You have to forgive your past, but you don't have to forget the past. So that you don't repeat the same mistake again.
Get your "Baby Self" on board: You may not remember your childhood, but you have moved ahead, but your child's energy is not around money. If you have felt any shortage, scarcity, struggle, guilt, greed, fear, negative thoughts, or negative feelings about money in childhood. So maybe you still carry that energy (in the form of trust) today. You are not conscious of it, so it seems that it does not exist. But it is, and it is reflected in your reality.
We cannot change our past by going to it, but we can change our past energetically. And when we think about how funny it was or not, then we energize our present too.
Align your "child self" with abundance:
Find a quiet and comfortable place to be alone; now lie down there or sit comfortably, dim the lights, and light a candle by playing soft songs if you prefer. Close your eyes as you take a deep breath, and imagine that you are going into a deeper and deeper state of relaxation.
Imagine yourself in beautiful nature. Sit for a while and feel the surroundings, continuing to relax, knowing that you are safe.
You feel your highest self as a child. That child self can appear in front of you in the form of your four to ten-year-old child. You have to meet him and say hello to him. I have come here to meet you because I am creating abundance in my life. You have to know from your child's self what is abundance in their eyes.
When you come to know in what condition your child self is in terms of money. So tell him that you can make unlimited money for him.
You have to come back by giving them a money-making machine and adopt it in reality.
When you come out of meditation, write down your child self's thoughts about money somewhere well. Your thoughts of your child self will be transformed into your trust.
Now work with your adolescent self: You have to do the same meditation with your adolescent self and write down their thoughts with them as well. This will make your trust even stronger. Here your feelings and thoughts will turn into the trust that you need to change.
Chapter 5: Beliefs: The game changer
Bashar said, "There is little sense in trying to change external conditions. You have to change the internal beliefs first; then the external conditions will change accordingly."
The author had faced a lot of poverty in his childhood, her father used to do overtime, yet there was a problem with money. One day she saw her father crying after a fight with her mother, from which she concluded:
Money does not come easily, it is an unsafe world, you have to sacrifice a lot to earn money. Money earning is a dangerous job, bad things happen that take away everything from you, once you move forward something terrible will happen.
At the same time, she concluded something else:
Money can never be complete, nothing is bigger than money, and money is very powerful. Meaning that from childhood till the age of 15, his thoughts changed in the matter of money in this way. Our conditions affect our thoughts about money. Everyone's conditions are different, and we all develop the idea of ​​making a difference in our money according to our conditions.
So when you think that you have to earn money and earn for your loved ones, you have to give them such a better life that they do not have to face the difficulties you faced. So you yourself will change your external conditions according to the same beliefs.
Chapter 6: Techniques: The money makers
Sara Ban Breathnache said, "It's time to put the thoughts of scarcity behind us. It's time for us to discover the secrets of the stars, to go to an unknown land, to open a new heaven where our souls can soar."
Abundance is an echo, and as you follow the map to abundance, it will help you to create an echo of the abundance. In the end, you'll just be in infinite quantity, and everything will flow to you at the right time. You will dance happily for the rest of your life, hoping that all your needs will be met. But when you are working on your echo of abundance, the consciously flowing energy will work towards your dream of abundance.
These techniques will help you move towards that abundant state and will also help you to create specific things. As you work with these techniques, start with small dreams, and build up to bigger dreams. Before they can do that, you have to be reliable (to you) to make your dreams come true. Above all, have fun with it! And with that in mind, here's a great place to start:
"One Minute Manifesto" Technique: This technique is very powerful, and you can complete it in 8 seconds. To do this:
Choose something that you want to achieve, then think about the time when your dream has come true, obviously you must have been very happy. Now keep in mind how happy you were. It's like your dream has come true.
You can do this throughout the day whenever you want; choose a different dream each time and start over.
You have seen the picture of happiness in your imagination; to fulfill it, you have to work hard in real life. Just remember that you will be very happy with it and move on with it.
"Your Abundant Future Self" Technique: This is the technique that is related to your future which is already completely happy and beautifully in abundance. As soon as you start meditating in search of the brightest future, then you will be happy with life, and you will rise a lot in that resonance. So imagine a good future in which you have everything that you want in your life. Along with this, you will get the encouragement to increase the abundance in your future with happiness in your present.
Chapter 7: Abundance Trip-Ups
Buddha said, "It is man's own mind, not his enemy, that leads him to evil paths."
The author says money is the easiest thing that you can make intentionally. But this can never happen with limited trust; you have to increase your trust. You can't do anything without trust. There are many such questions that cause people to stumble:
Who creates our abundance: You create your own reality; it doesn't matter who is around you, what is going on, who thinks what, and who does what. And you are creating your own absence; it doesn't matter where it comes from. Your thoughts, beliefs, and feelings matter. They affect your money and everything else in your world.
Who gets the credit for abundance: It is obvious that you will not be alone, there must be someone in your life who would have helped you in achieving your abundance, but you have done the work. So both of you will get the credit.
Tell your partner you are grateful
Yes, you have created a reality where your partner brings you abundance. Be thankful to them for that. Here's how it works in a landscape like this. Your partner makes money – but you make your partner who shares in this abundance. So feel for your partner, and be thankful for every other source of abundance. It is only helping you to reach yourself in more abundance.
The negative impact of the people around you
When you are a novice creator, your energy will falter a bit – but still experienced creators can be influenced by the negativity of others. The author tells some ways to overcome this:
Stop Blaming: No one can take away your power unless you give them permission to take it. If you're not sure how to stop feeling victimized by the negativity around you, you'll need to add some tools to your toolkit to help you maintain your positivity. With each small victory, you will feel stronger and more capable.
Stop trying to change other people: Everyone has their own path to enlightenment. Rely on the soul of your loved ones and their higher self to help them reach their own right at the right time. You all know the most negative person in your life can be the most enlightened person until you "get it." The best way to support your loved ones is to follow your path and let them choose their own path.
Determination of boundaries: Boundaries are a way to love oneself and, interestingly, to love others as well. Know what your limits are, and love yourself to enforce them at all times.
Think about the picture you want to put around money. Meaning you have to imagine a way in which you would achieve your dreams. You have to repeat the same thing in real life. Just imagine such a picture and achieve them in which you are happy.
Keep in mind that comparison damages our creations. The moment you start comparing your money, success, or any other kind of absurdity with someone else, then you start draining your energy from your success. When you keep paying attention to what other people are doing, then you will definitely not be able to focus on what you want to do for yourself. So stop comparing. Create an identity of your own in which your personality cannot be affected by anyone else. Live your own life for yourself. You cannot be happy living someone else's life. So go ahead with your dreams.
Conclusion
In the book "The Map to Abundance: The No Exceptions Guide to Creating Money, Success, and Bliss," we learned about achieving abundance. The author tells how we can achieve abundance in our life through our own dreams. It doesn't matter where you live or with whom you live, you can make your own reality. Real abundance means happiness, so if you are happy then you have achieved abundance.
You do what you think; nothing is impossible. You have to start with full confidence in yourself and with true intentions, to be a little stubborn. Start with small dreams and lead them to big dreams. You will continue to get experience, and you will be able to achieve abundance. I hope you have understood the true meaning of abundance, and to achieve abundance in your life, you will follow the map given by the author.
The Map to Abundance book review
The Map to Abundance by Boni Lonnsburry is an inspiring and insightful book that provides a comprehensive guide to manifesting abundance in all aspects of life. As a reader, I found the author's writing style to be clear, engaging, and filled with personal anecdotes that made the concepts more relatable.
The book is built upon the principle of conscious creation, which emphasizes the power of our thoughts, beliefs, and intentions in shaping our reality. Lonnsburry offers practical advice and exercises for identifying and transforming limiting beliefs, allowing us to align ourselves with the energy of abundance and success.
One of the key takeaways from The Map to Abundance is the importance of gratitude in attracting abundance. The author encourages readers to cultivate an attitude of gratitude for what they already have, which in turn helps to attract even more blessings and opportunities. The book also covers topics such as visualization, affirmations, and the role of emotions in manifesting our desires.
In conclusion, The Map to Abundance is an empowering and life-changing book that has left a lasting impact on my journey towards personal and financial growth. I highly recommend it to anyone seeking to manifest abundance in their lives and break free from limiting beliefs that may be holding them back.